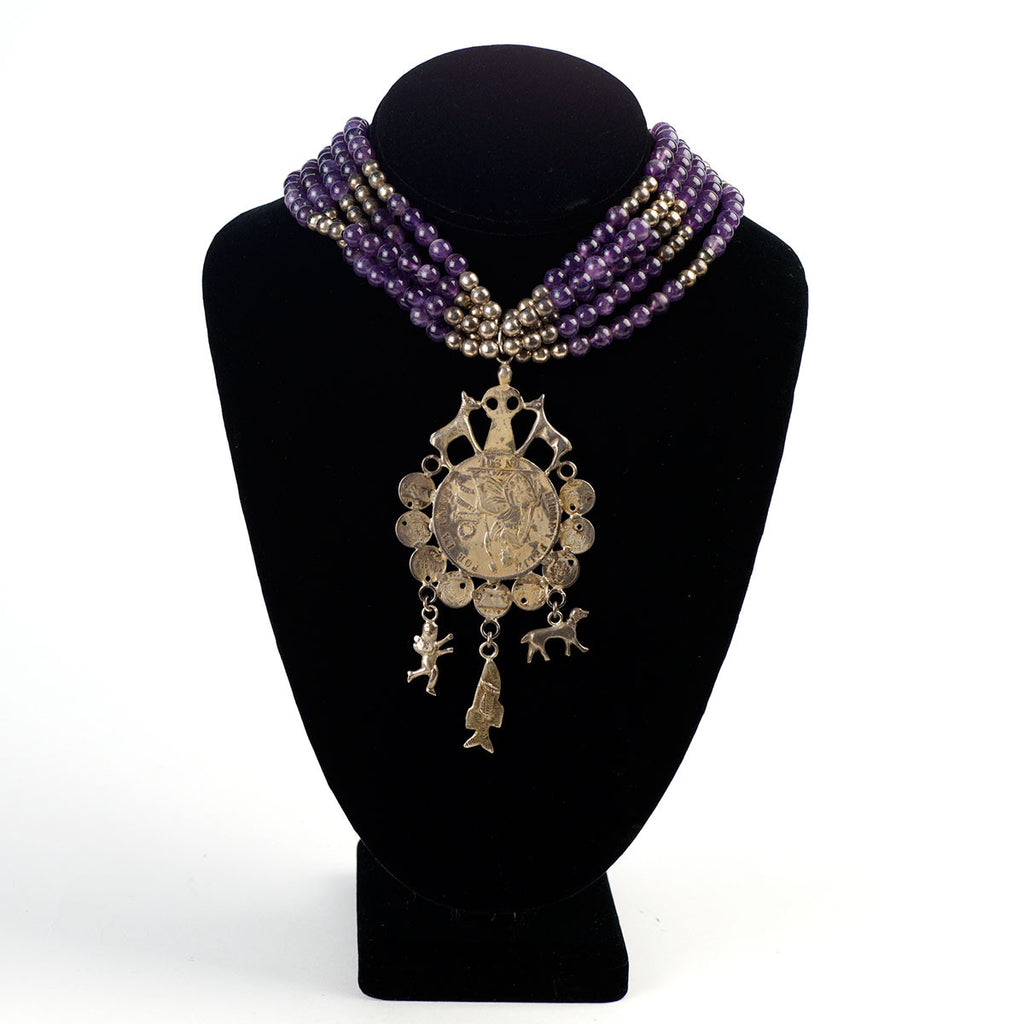 catwalk
Amethyst Beaded Vintage Necklace with Peruvian Coin
$ 690.00
Note: Vintage Amethyst and silver beaded necklace with a large Peruvian coin pendant and three charms. The necklace has 5 strands of beads. 
Measurements: about 12 inches long when clasped,Pendant is 2.5 inches long & 2 inches wide 
Shipping Weight: 2lbs
Good Vintage Condition  *Reminder: all items are previously owned and gently worn unless otherwise noted*
About the coin: 
The obverse is emblazoned with the coat of arms of Peru, which is represented with Peruvian symbols. To the right is the Peruvian national tree (a quina tree), and below is a cornucopia overflowing with coins, symbolizing Peru's great wealth of precious metals. On the outer periphery are the words "REPUBLICA PERUANA" and "LIMA" (for the Lima Mint).
The reverse features a seated Lady Liberty holding a scepter topped by a Liberty Cap and a shield emblazoned with a radiant sun. In front of Liberty is a column topped with a wreath and wrapped with a ribbon on which is written the word "LIBERTAD". On the upper outer periphery is the motto "FIRME Y FELIZ POR LA UNION" or "Steady and happy for the union". On the lower outer periphery is the denomination "UN SOL".