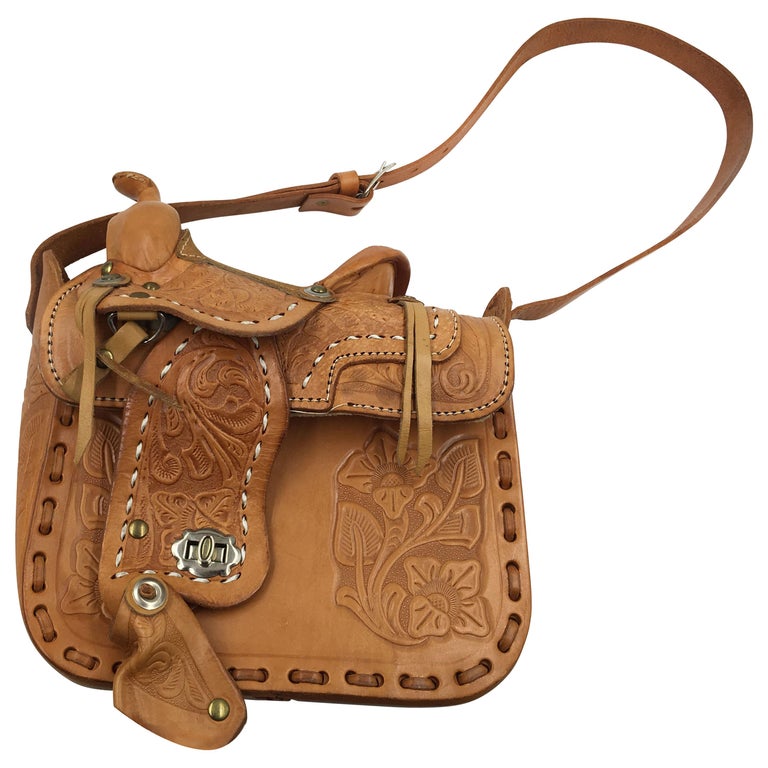 catwalk
Handmade, Hand Tooled Mexican Leather and Sheepskin Saddle Shoulder Bag
$ 590.00
Handmade, Hand Tooled Mexican Leather and Sheepskin Saddle Shoulder Bag. Sheepskin lines the flap and inside the bag is no lining. Never used and leather has never been oiled. Turn style closure. Strap is adjustable with silver buckle. Holes are 1" a part. Very good unused vintage condition.

Measurements are as follows:

Width- 9 1/2" / 24.1cn
Height (of actual bag and not saddle motif) - 8" / 20.4cm
Depth- 3 1/2" / 9cm
Shoulder strap length (longest) - 31" / 78.8cm
Shoulder strap length (shortest) - 68.6cm

Items is sold in 'as is' condition. All Sales Final.